Healing our nation
Welcome to magnet
magnet is a resource magazine produced by a team of volunteer editors.
Each issue seeks nurture Christian faith in thoughtful, challenging ways, encouraging, enabling and equipping people of all faith traditions for life.
Celebrating answered prayer, even when the answer is no
Spring 2021
Healing, Senses, and Spirituality
Our senses are powerfully evocative. Through them, God speaks to us in uplifting music, a whisper of encouragement or a much-needed hug. In this issue we explore the crossover between the senses and healing.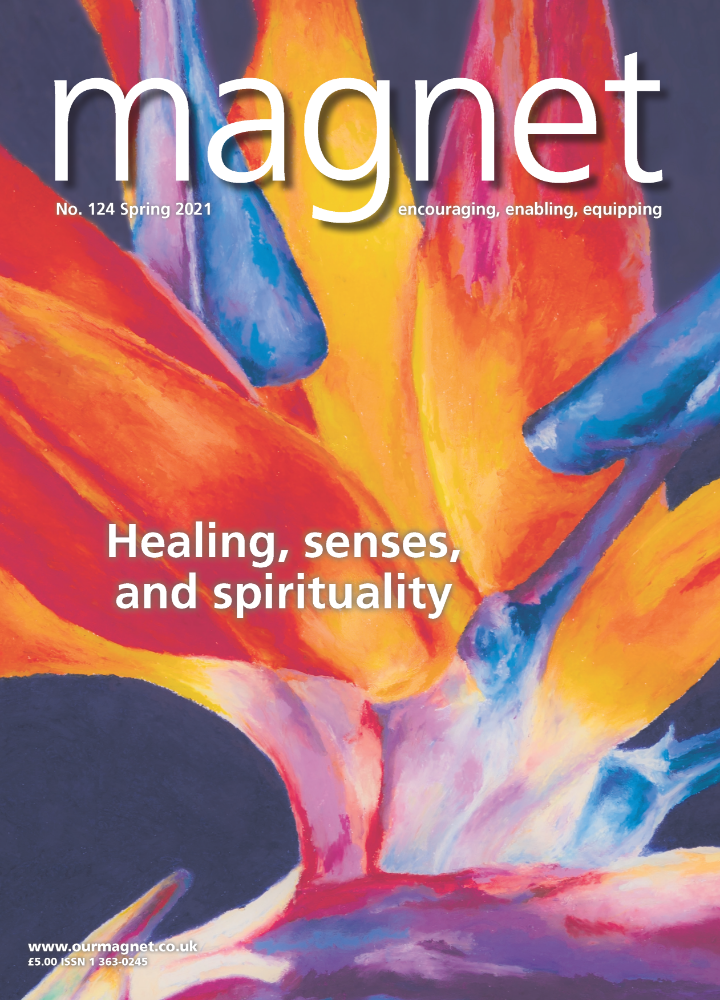 Coming to our senses
Prayer: Engaging our senses
What is a GP chaplain?